Recycled Clothing
Opportunity Shop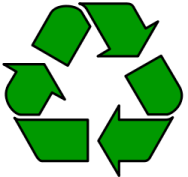 Find recycled clothing and other items at our Opportunity Shop at amazingly low prices. This Op-Shop is a community service, offering donated clothing to the local community.
The Shop is open on Thursday morning and Saturday morning and is staffed by volunteers.  If you have clothing that you would like to donate, please place it in the big blue bins next to the Op Shop entrance.
---
Other community services in our area
Mission Australia offer a variety of services to the community that support the vulnerable. 
Emergency Relief - assisting to meet basic needs in times of crises with help such as food parcels/vouchers, clothes, bedding, petrol, utilities etc.
Disability Employment Services

- supporting 

job seekers with a disability, injury or health condition who need assistance to find a job and keep a job;
Homelessness - early intervention and support for those experiencing homelessness or at risk of becoming homeless, affordable housing programs.
Mental Health support services.
The ReStore is a Cafe and Op Shop located in Seven Hills where you can find affordable simple meals and coffee in a very funky space, or Pay It Forward to assist someone struggling to have a restorative coffee moment.
The ReStore also provides regular food parcels with quality produce, from Food Bank, and offer this service free of charge with no strings attached.
Each week, FoodCare provides fresh food and groceries at a low, affordable cost. All items come heavily discounted; some at no cost at all. Open to any low-income earner and holder of a concession benefit card. There is a simple registration process.
A ministry of Parramatta Community Church, The FoodCare shop is located at 18 Barney Street, North Parramatta and is open every Thursday from 6 to 8pm, and every Friday from 10:30am to 1pm.