Sermons on Revelation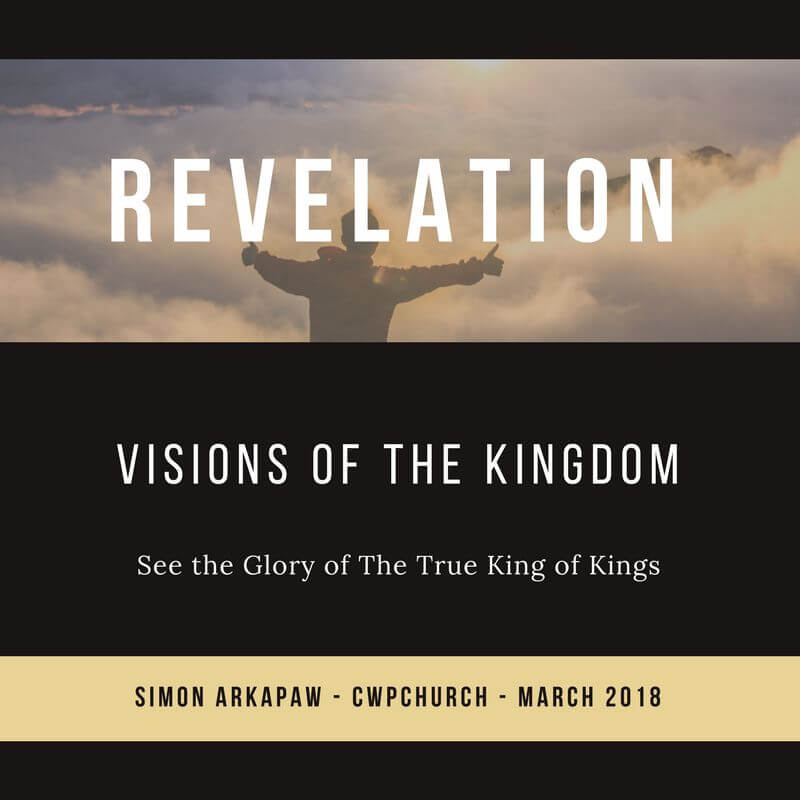 These sermons on Revelation were recorded at Wentworthville Presbyterian Church in March 2018. The speaker is Senior Minister Simon Arkapaw.
Revelation is a often misused, misunderstood book of the Bible. We do well to make the effort to understand it well and hear the encouragement that was intended for the churches to whom it was addressed. It spoke encouragement of the majesty and sovereignty of God to the first readers and still encourage us today.
God is on the throne. The chaos we see is temporary. There will be justice. Thankfully we are also reminded of the great mercy of God to His people, rescuing them by the blood of the Lamb: Jesus.
These sermons have now been archived - contact Felicity for a copy.
Revelation 1

The King of Kings
Revelation 2-3

The Letters to the churches
Revelation 4-5

The View From the Tower
Revelation 6-11

The seals and Trumpets
Revelation 12-16

bEware of imitations
Revelation 17-20

The end of evil