Contact Us
CWP Church meets weekly on Sundays at two locations, Wentworthville and Carlingford. Everyone is welcome at these meetings.
For all general enquiries, hall bookings, or Baptisms, Weddings or Funerals, please fill in one of the contact forms below.
Wentworthville
Located at 5a McKern St Wentworthville, the church is easily found as the big stone historic church in the middle of the block. Our meeting time is 10am each Sunday morning for the whole family. For all enquiries, please use the form below to contact Associate Minister Greg Turner, or call 0466 233 181.
Send mail to PO BOX 365 Wentworthville NSW 2145.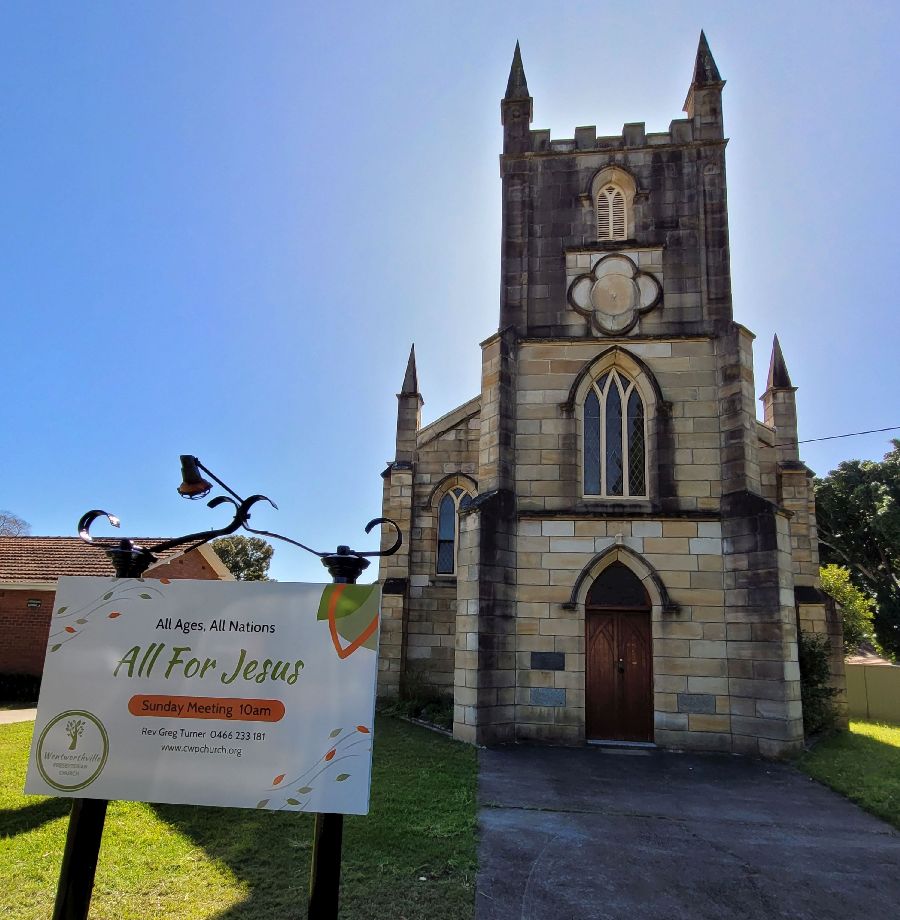 ---
carlingford
Roselea Primary School, North Rocks Rd, Carlingford, Sydney. We have a 10am Community Church  and a 6pm Youth Service.
For all enquiries please contact our Senior Minister Ben Ho on 0466 005 606 or use the form below.